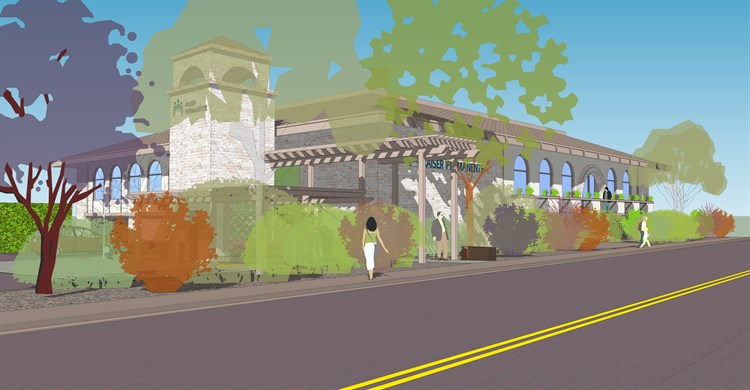 Rendering courtesy of the Architect of Record: HAWLEY PETERSON SNYDER
Approximately 20,000 GSF renovation of an existing building to create a new Oncology Infusion Center with an on-site Compounding Pharmacy, exam rooms, treatment rooms, infusion bays, office spaces, and conference room, including a new elevator tower, site improvements, replacement of exterior windows and roofing, and upgraded MEP systems. Targeting LEED Certification.
For more information, please select the below links.
Small and Diverse Business Program
Detailed Advertisement for Prequalification
Contractor Performance Safety Standards
Bidding Contact: estimating@rsconst.com
Prequalification Contact: subqual@rsconst.com
Additional Details:
Location:
820 Las Gallinas Ave., San Rafael, CA 94903
Project Owner:
Kaiser Permanente
Project Architect:
Hawley Peterson Snyder
Owner Project Number:
139-947
EMR Maximum Requirement:
1.25
Applicable Labor Agreements:
PLA
Outreach Event Date:
5/31/2016
Prequalification Due Date:
6/8/2016