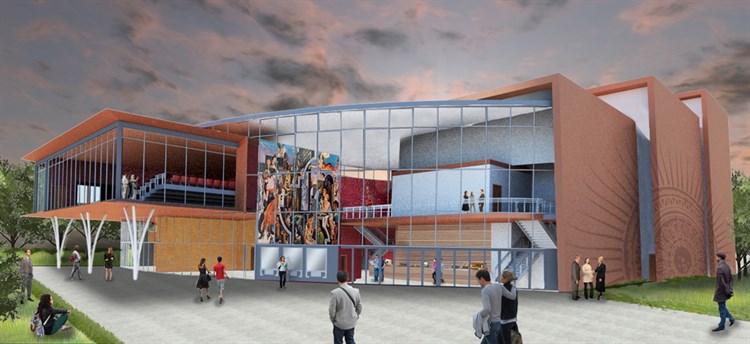 Rendering courtesy of Architect of Record, Tucker Sadler Architects
The Performing Arts & Cultural Center (PACC) will be situated on the northeastern portion of the Southwestern Community College District (SWCCD) Main Campus.  In addition to serving the students, this facility may be used to accomodate the community, host public events and cultural engagements.  The PACC is planned to be designed to achieve LEED Silver Certification.
Please check this site often for updates and select the below links for additional information.
Community Benefits Agreement (CBA)
Detailed Advertisement for Prequalification
Detailed Advertisment for Bids